Orange County Library System summer reading program

https://www.ocls.info/kids-summer-reading-program

http://www.k12reader.com/worksheets/handwriting/lowercase-print-letter-a-z.pdf
http://www.k12reader.com/worksheets/handwriting/lowercase-print-letter-a-z.pdf
Raz-Kids Online Reading:
1.  Go to www.kidsa-z.com/login/mshakur
2.  Choose your name
Click on your picture password

3.  Begin reading!
Students can choose to read a book, or listen as it is read to them. 

After reading twice, they should take the Quiz (begins after level aa)

Then they can choose to record themselves reading or use the stars earned to customize their rocket in the Raz Rocket section.




 Phonics and Reading  - train your monster!

Logging In (for players)

Browser: Children must use http://www.teachyourmonstertoread.com/u/143736

App: When logging in, set (star code) to 143736

Apps and Games


Bedtime Math


SkoolBo

learning game @

https://dashboard.skoolbo.com

    

    

    

    

    

    

    

Login info in your child's summer packet


Online Reading and Math Practice:  www.scootpad.com/657975     Login with firstname & password k123

Phonics and other skills:  http://www.starfall.com/
Level 2 - learn to read (videos of special letter blends, games, books)
                                                                                   see also:  Other Skills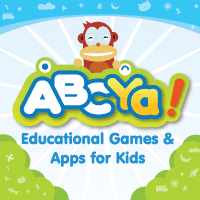 http://www.abcya.com/kindergarten_computers.htm
 Recommended Reading Games:

Consonant Blends
Sight Word Bingo
Storybook
Storymaker



 

Word Problems      

Learning Coins  

  Connect the Dots 1-10, 1-20, 1-30  

 

Skip Counting (5's, 10's)   

 
http://www.ixl.com/math/kindergarten
Sample Test Questions to do with your child:
http://www.hawebmedia.com/activites/enrichment/index.html
Patterns:
http://www.haelmedia.com/html/mc_m1_003.html
Missing Number:
http://www.haelmedia.com/html/mc_mk_001.html
http://www.haelmedia.com/html/sg_mk_001.html
Counting Dimes:
http://www.haelmedia.com/html/mc_mk_003.html

Phonics & Phonemic Awareness Games from PBS Kids:
 (includes help for struggling readers)

Reading, Math, and More:    (Must Create a Free account to use)
http://www.zoowhiz.com/
Science Games:
http://www.bbc.co.uk/schools/scienceclips/ages/5_6/science_5_6.shtml
Math:
http://www.aasd.k12.wi.us/staff/boldtkatherine/MathResources_Primary.htm
Some links might be dead.

Fun Ways to Practice the Rainbow Words:
Visit http://www.rainbowwords.com/TeachingActivities.html for ideas!
Ben's Guide to U.S. Government - Social Studies
http://www.rightsofthepeople.com/education/government_for_kids/k-2/index.php
Kids- World Book Online:
If you have an Orange County Library card, your child can learn about the world and play learning games from your desktop or laptop computer!
Click
here
and enter your library card info to gain access.